Provide facilities for training basic and advanced concepts of organic and inorganic chemistry. Students are familiarized with various organic compounds by their nature, physical and chemical properties and usage in chemical reactions as well as in pharmaceutical industries in this laboratory. This well-furnished laboratory provides facilities for the practical training of the analysis of chemical compounds, synthesis of medicinally important compounds, and organic compounds with well-designed experiments. They are furnished with Abbe's refractometer, digital auto melting point apparatus, electronic balances, atomic model sets, hot plates, hot air oven, Kjeldahl distillation units, vacuum pumps, polarimeter, deionizer , Kipps apparatus, Analytical balance, Magnetic and Mechanical stirrers etc.
Calibration of pipette, burette and volumetric flask; Acid-base titrations, Non-aqueous Titrations, Assay of various drugs by different analytical method, Gravimetric methods of analysis, Precipitation titration, Mohr's Method,Volhard's method, Fajans Method, Complexometric titration, Determination of hardness of water, Paper chromatography, Thin layer Chromatography, Column Chromatography, Preparative TLC, Isolation of natural phytoconstituents by chromatographic methods, Karl Fischer titration, Redox titration.
The anatomy and physiology lab is well equipped to study various human body parts like, skeleton system, muscular system etc. We have individual bones apart from the human skeleton to make students understand the details of each and every bone of the body. APP lab has various types of charts to study human body systems in detail. The lab is equipped with permanent slides of various human body internal organs (T.S) to see the microscopic view of internal structures. The lab is equipped with a Spirometer to test lung function (LFT).The lab is also equipped to test various types of haematological parameters such as, estimation of Haemoglobin, RBC counting, WBC counting and Differential leukocyte count and ESR. The anatomy and physiology lab also has clinical thermometers to check the body temperature, sphygmomanometer to test Blood pressure and Stethoscope to study heart beat and pulse rate.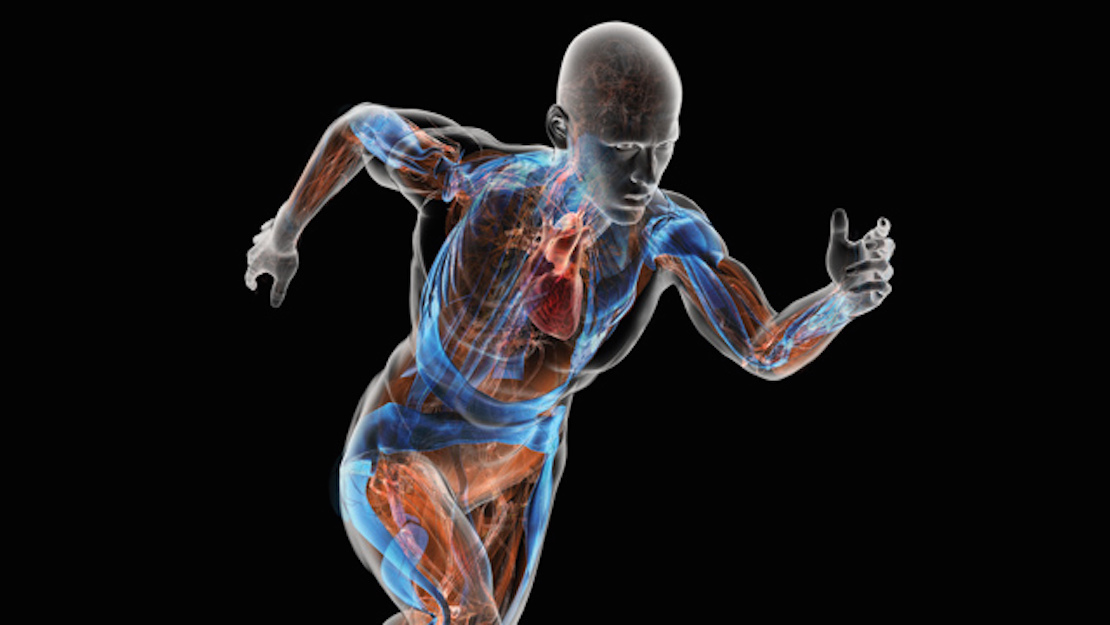 Pharmacognosy is the study of the drugs and medicines developed from natural origin, which is from plants, animals and minerals. This lab consists of about 150 organized as well as unorganized crude drugs. The lab provides established guidelines to the students regarding natural source of drugs and phytochemical screening through various instruments like binocular microscope, TLC apparatus, Clevenger apparatus, Soxhlet extractor, microtome, projection microscope, microscopic digital visualize, muffle furnace, oven, rotary film evaporator etc. The laboratory is designed for physical, chemical and biological study of drugs of natural origin. The experiments performed in Pharmacognosy lab involve extraction of crude drugs using various techniques e.g. maceration, percolation, decoction, hot continuous extraction (Soxhlet) etc., isolation of Phytoconstituents e.g. caffeine from
Tea, nicotine from Tobacco, quinine for Cinchona etc., isolation of volatile oils e.g. Eucalyptus oil, Fennel oil, Cumin oil etc.Study of some chromatographic techniques e.g.Thin Layer Chromatography, Column Chromatography., Microscopical (transverse section and powder microscopy) study of crude drugs e.g.Clove,Fennel, Cinnamon, Cinchona, Kurchi, Digitalis, Senna etc. Morphological study (colour, odour, taste, shape, fracture etc.) of crude drugs, Preliminary phytochemical screening to identify the major category of phytoconstituents e.g. alkaloids, glycosides, tannins, resins, volatile oils, carbohydrates etc.
The Pharmacology laboratory is designed to study the different laboratory animals, their applications and screening of different pharmacological agents. The method of hands-on learning should also enhance and strengthen the knowledge you gain in lectures and core learning will come from practical and tissue studies. This lab is involved in the study of different types of physiological salts solution (PSS) for isolated tissue preparation, study the organ bath assembly, record the drug response curve (DRC), concentration response curve (CRC) and cumulative response curves, different bioassays, determination of efficacy, competitive antagonism, the pD2 value PA2 value of various drugs using chicken ileum and software as well as evaluation of analgesic, anti-inflammatory, anaesthetic, smooth muscle relaxant and CNS effects (CNS depressant and CNS stimulant) etc., of various drugs using different equipment like pole climbing apparatus, rota rod,actophotometer,analgesiometer eddy's hot plate), electroconvulsiometer etc.
The laboratory contains a separate Laminar Air Flow chamber room and other necessary requirements for studying different sterilization methods and equipment, identification and staining of different microorganisms, preparation of various culture media, isolation and sub-culturing of different microorganisms like bacteria, fungi and yeast, the evaluation of disinfectants and antiseptics, phenol coefficient test, test for sterility and MIC, microbial assay of antibiotics and microbial examination of food.
Preparation, and stability of colloids. Dissolution study of solid dosage forms. preparation & testing of syrup/ elixirs/ ointment/ cream/ solutions/ effervescent powder/ solid dispersions/ dusting powders/ gargles/ mouthwash/lotions/ suppositories.Have six station dissolution testing apparatus, rotary tablet compression machines, capsule filling machines, coating pans, stability testing chambers, lyophiliser, BOD, autoclaves, digital colony counters, laminar flow, shaker baths, ball mill, tube filling machines, volumetric bottle filling machine, friability apparatus, planetary mixer, sigma mixer, tray dryers, emulsifier, single station tablet machine, Zone readers, IR balance, bulk density apparatus, colorimeter etc.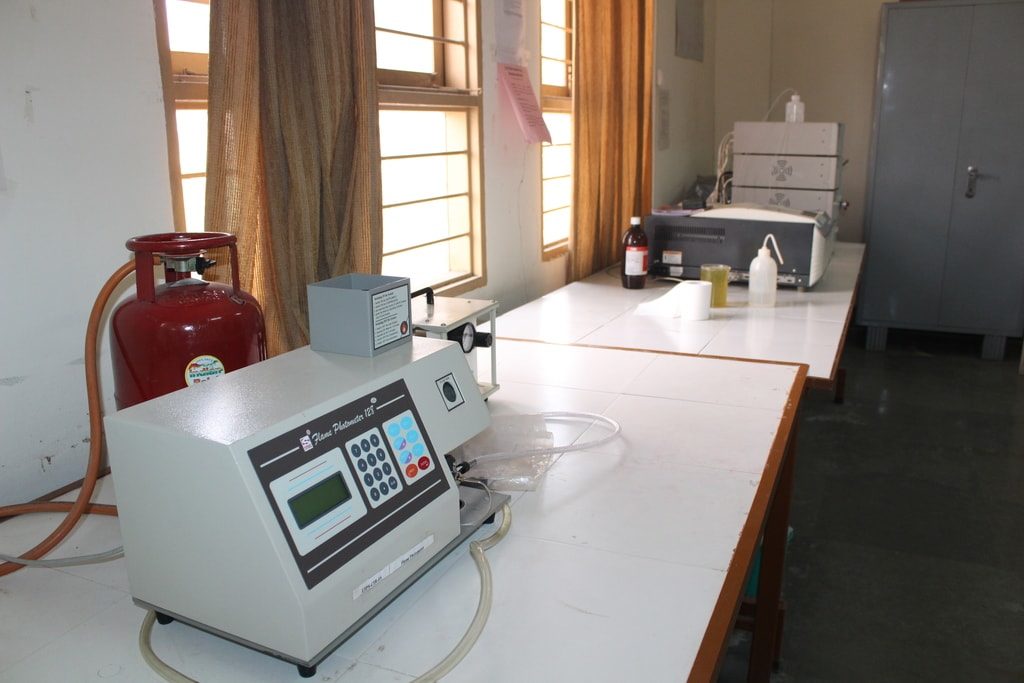 The Central Instrumentation facility is equipped with latest state of the art analytical instruments: Digital balance (1mg), Brookfield Viscometer, U.V Spectrophotometer, FTIR (Shimadzu), Nephelo Turbidimetry, Gel Electrophoresis, Deep freezer, Paper Electrophoresis, Melting point apparatus (digital), Conductivity meter, Magnetic stirrer pH meter, Photo fluorimeter, Biochemistry Semi-auto analyser, Vacuum oven, Polarimeter.
The lab houses computers with latest configurations and high-speed internet connectivity. The structure is backed up by power back up. The computers are loaded with the latest software for general pharmaceutical application, statistical analysis, and drug designing. Each student has his/her login credentials to access the computers and other lab facilities.